Home
Talk

5
278pages on
this wiki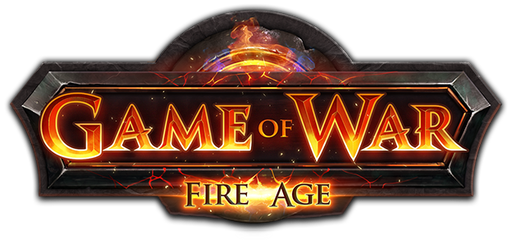 This wiki is maintained by the Game Of War: Fire Age community and has no affiliation with the developer Machine Zone.
Green pages have been made, bolded are complete and red do not currently exist.
Category/Directory
New Wiki; Needs your help!
Edit
This wiki needs your help to inform and educate gamers of Game of War:Fire Age. Pictures or honest and accurate information related to the game should be posted. Thank you and post on!
Directory Information
Edit
The links or words in red mean that the page is coming soon. Please wait until it is posted, or help speed up the process by updating/posting new images or related content, or making any necessary changes.
The Game of War Wiki
Edit
Welcome to the Game Of War Wiki, a hotspot for all things Game Of War: Fire age. This wiki allows players from across the globe to contribute to a wonder in the making - a place where anyone can find out about anything in the Game Of War universe!
Description
Edit
Game of War: Fire Age is a revolutionary free to play game created by the developer Machine Zone.
Armed with only your city, hero, and desire for conquest, you are thrown into a massive world where players challenge each other for overall global supremacy. Game of War: Fire Age blends genres and delivers a board-game style feel with RTS (real-time strategy) and MMO elements. 
You are thrust into a world where both iOS and Android users can play side-by-side in real time.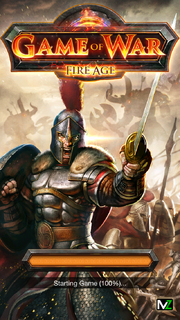 As the commander of a growing Greco-Roman city, you are tasked with the acquisition of resources in order to construct buildings and train troops for your  eventual ascent to kinghood.
Your ultimate goal is to capture and control the Wonder at the center of the kingdom - allowing you, as king, to levy taxes on all other players and hand out buffs/debuffs to your allies and enemies. Once you are king, you control all within your realm...but beware! There are many beneath you who would see you dethroned and destroyed. 
You will eventually build up enough power to compete for the Super Wonder, and tilt kingdoms and cause all kinds of commotion as Emperor!